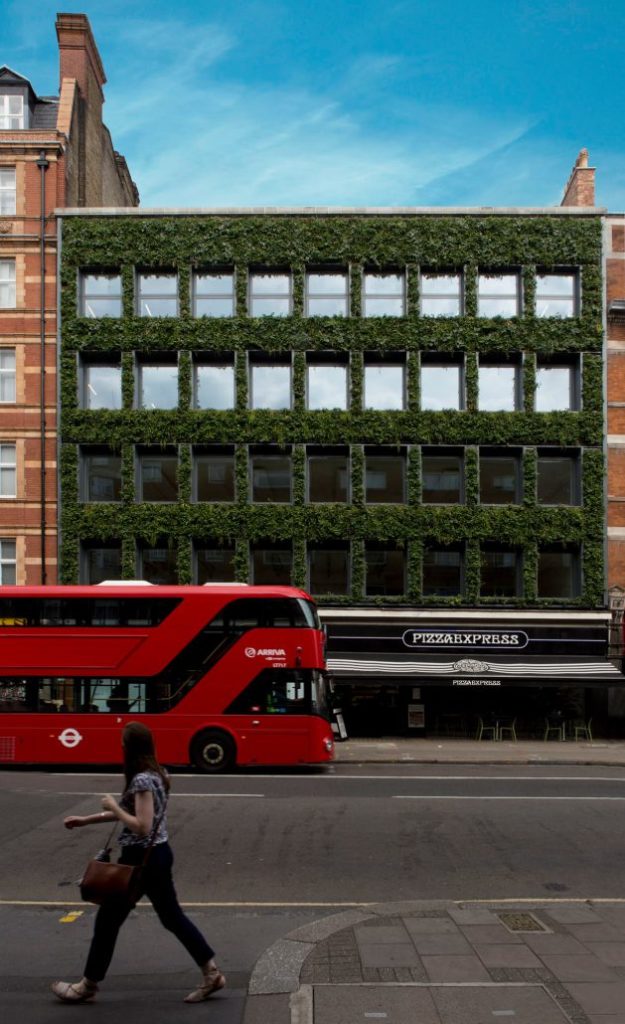 Earth Space Technical Ecosystem Enterprises UK Ltd is delighted to announce we will be opening a new office in London this summer.
The new office building, known as Synergy House is located at 114-118 Southampton Row in the Bloomsbury area of Midtown. Southampton Row is a major thoroughfare extending south to the
junction of High Holborn and Kingsway and north to Russell Square. Midtown is the strategic bridge between the West End and City, it attracts a diverse range
of residents, organisations, businesses and institutions.
The building is ecologically designed and includes a living wall façade to soften the building frontage and give a fresh display to the general benefit of the whole area. The plants for the living wall were chosen to mitigate air quality and be of ecological value to pollinating insects.