Suren Erkman – Professor and Head of the industrial ecology group at the University of Lausanne – discusses the opportunity to build cross-sector relationships, learn, and explore how research in the unique environment of space exploration is creating opportunities to meet key challenges here on Earth, as well as how terrestrial stakeholders can be involved.
The ESA Closed Habitat Forum held in Lausanne welcomed stakeholders from the space and terrestrial communities to discuss the broader implications of space-based research on sustainable habitat.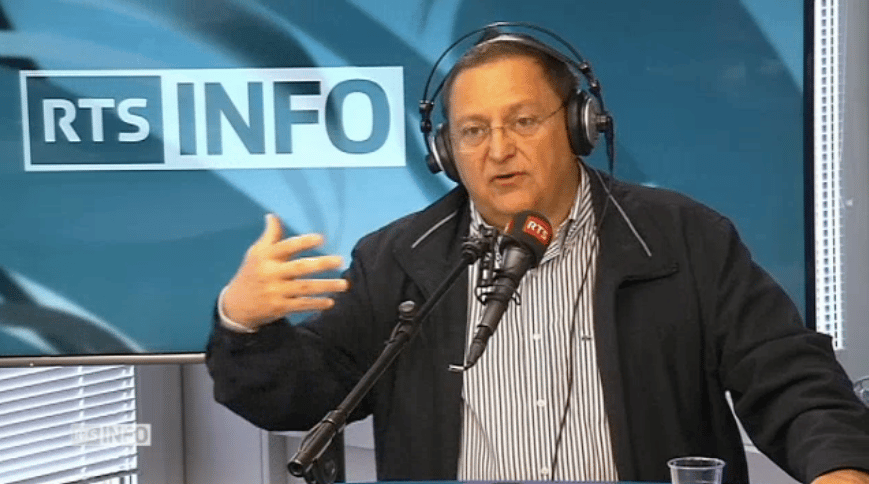 Transcript of main insights
Financing space programs remain crucial as space technologies are critical components of the global economic system.
Technologies such as satellites match economic needs and provide solutions from basic needs such as geo-tracking to crucial anticipation, prevention and management of flooding thanks to weather forecasts for instance.
From the very first steps and interests from military programs, space exploration discoveries and technologies deliver many solutions with incalculable generated economic activities on Earth.
Therefore, ESA develops a balanced approach to jointly envision with terrestrial stakeholders' strategies & approaches, development programs and technologies that would benefit since the very beginning to both space and terrestrial stakeholders.
ESA, ESTEE and UNIL co-organized the very first of Forum of its kind, gathering space and terrestrial communities around theme of mutual interest: Sustainable Closed Habitat. The approach is based on co-innovation to foster further outputs for both communities.
From space perspective, the most telling example is the long-duration manned missions towards Mars for instance. Such missions require to settle an autonomous environment where water and air are regenerated and food produced in-situ. Space engineers learn from Biosphere's functioning and implement miniaturized systems which are ecosystems themselves. From terrestrial perspective, the development of such artificial closed ecosystems are an important source of inspiration as humans are facing big challenges of access and use of resources.
The benefit from this space challenge has close link with the analogue relevance for terrestrial applications as artificial closed ecosystem are particularly effective on a controlled scale. Clearing the emotion-filled debate around human exploration of humans on far-off planets, it is inescapable for humanity to investigate and develop life support systems-related technologies while access and use of resources is considerably reducing.
At a time when we speak again and again on circularity and circular economy, these life support systems are a demonstrator to test loop closure. Already some technologies developed over the past 25 years are used on Earth, especially for the wastewater treatment.
Switzerland is an active member of ESA since the very beginning and the launch of its programs. Many Swiss companies are involved as well in different space programs such as RUAG, Nestlé, etc. Moreover, use and investments in life support systems related technologies enable companies develop new activities, reach new markets, make economies of scale, etc.