Our Projects
Interested in our projects or collaborating with us ?
The Scorpius Habitat (SH)
The Scorpius Habitat is an autonomous terrestrial solution integrating existing and emerging BLSS – related technologies. This semi-closed system is a step toward permanent habitats on Mars, developing further the pioneering work on life support system.
Smart Urinalysis Module for an Innovative Toilet (SUMIT)
Knowledge of urine composition is critical for efficient urine valorization within our (semi)closed-loop habitat demonstrator concept. At the same time, reliable, regular, non-invasive, and easy monitoring of the wellness, fitness, and health of the crew, generating the urine, is imperative.
As we are developing a mobile health (mHealth) solution for urine biomarker monitoring for our demonstrator using space technologies and requirements, we have determined that such solution would also have significant potential for consumer applications on Earth.
The Scorpius Laboratory (SL) and Scorpius Terrestrial (ST)
Modules are designed for Earth-based applications and can be engineered to provide a comprehensive range of facilities including various types of laboratory operations, regenerative air and water recycling systems, food production facilities and for human life support in extreme conditions.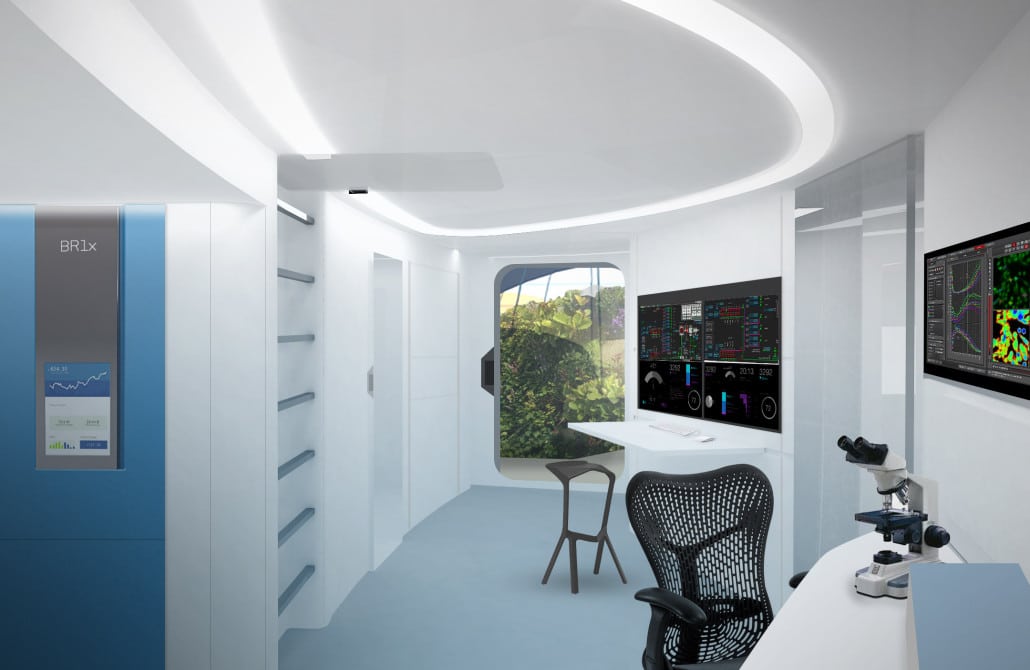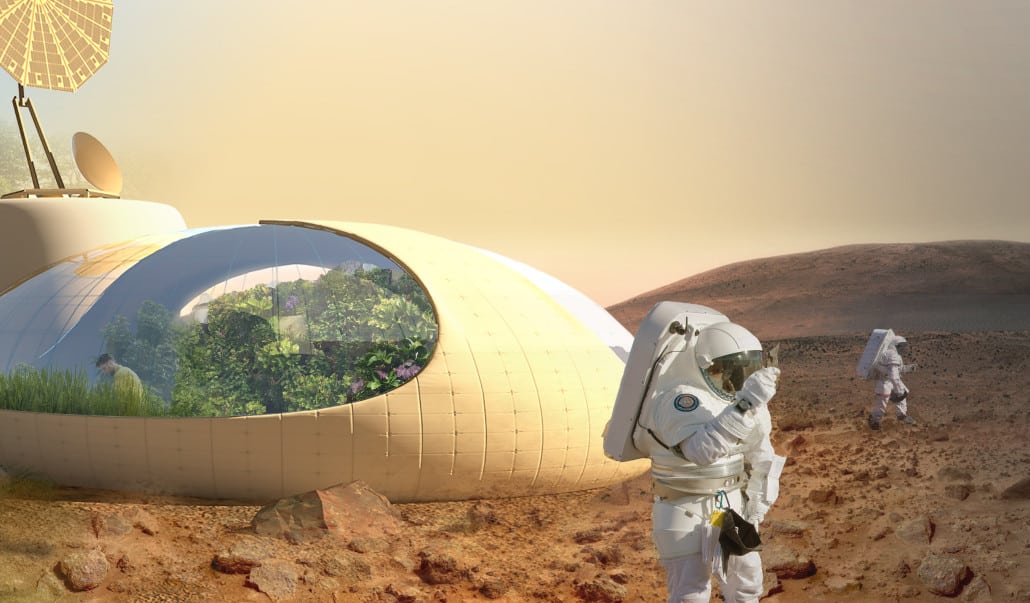 The Scorpius Extra-Terrestrial (SET)
The Scorpius Extra-Terrestrial (SET) is designed as a solution to the problems of sustaining human life on the extreme surfaces of the Moon and Mars. The purpose of the life support module is to advance the viability for extensive human exploration of outer space. SET is designed to optimize the quantity and quality of the limited life support materials and systems that are brought to space from Earth. This will be achieved by means of advanced air, water, waste recycling and food production systems that combine physico-chemical, mechanical and bio-regenerative processes.
The Scorpius Modules
The subcomponent bio-regenerative technical eco-systems for terrestrial purposes can be separated, simplified, scaled into solutions that can be applied to work in a variety of specific contexts, such as wastewater treatment, air purification and food production.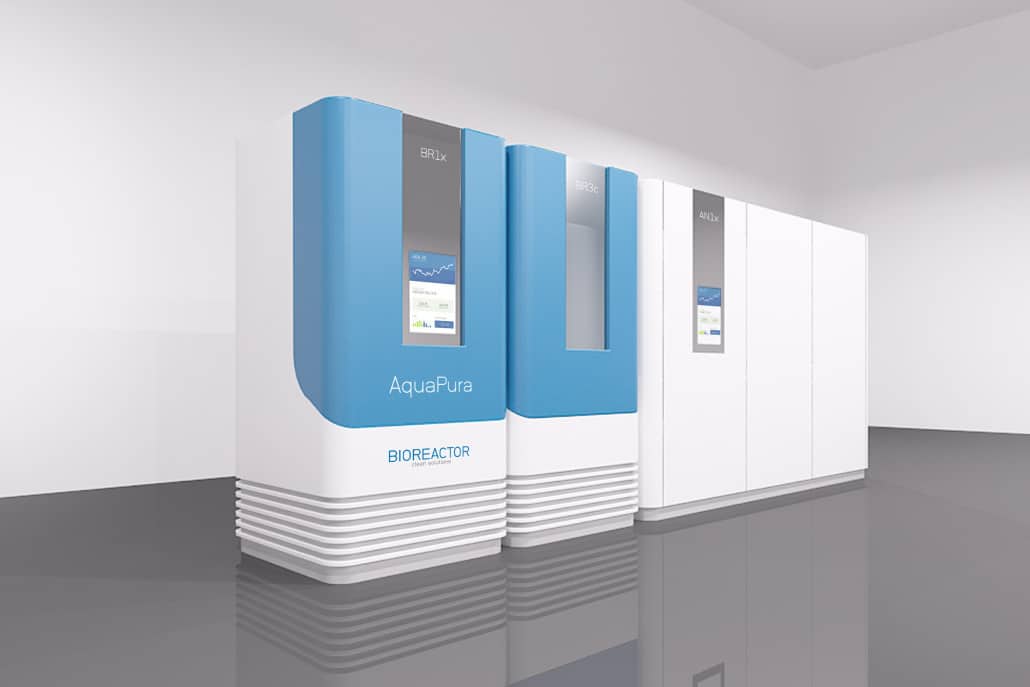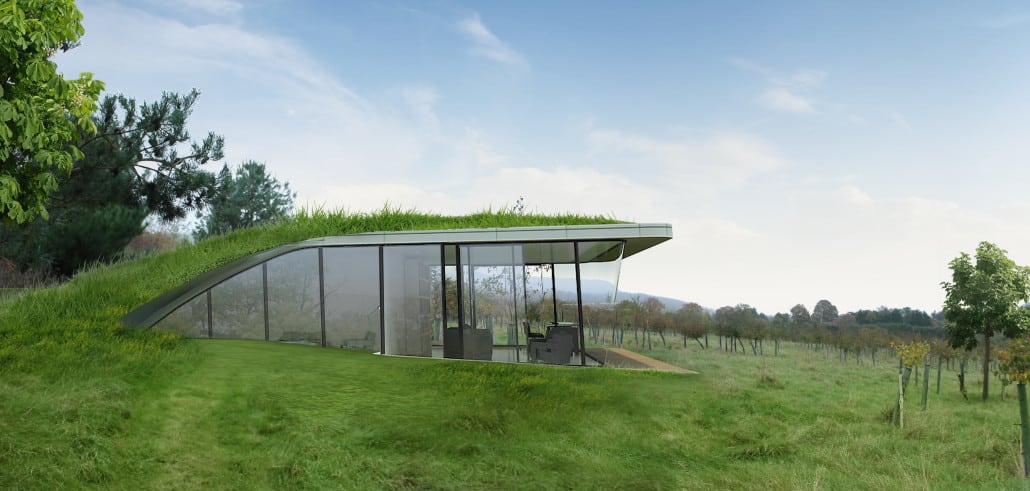 Green Architecture and product design
We work on sustainable architecture and design projects worldwide that can benefit from space technologies spin-offs. With leading UK living wall company Biotecture we work on new technologies for living wall facade systems and interiors applications.
Green Infrastructure projects
We work strategically to facilitate green infrastructure projects from design, through delivery and maintenance. Our focus is on projects that benefit transport, education, residential and commercial infrastructure.